Well if your reading this the world hasn't ended! and another batch of the 15mm sexiness is sorted!
starting with some gunbot's from CMG.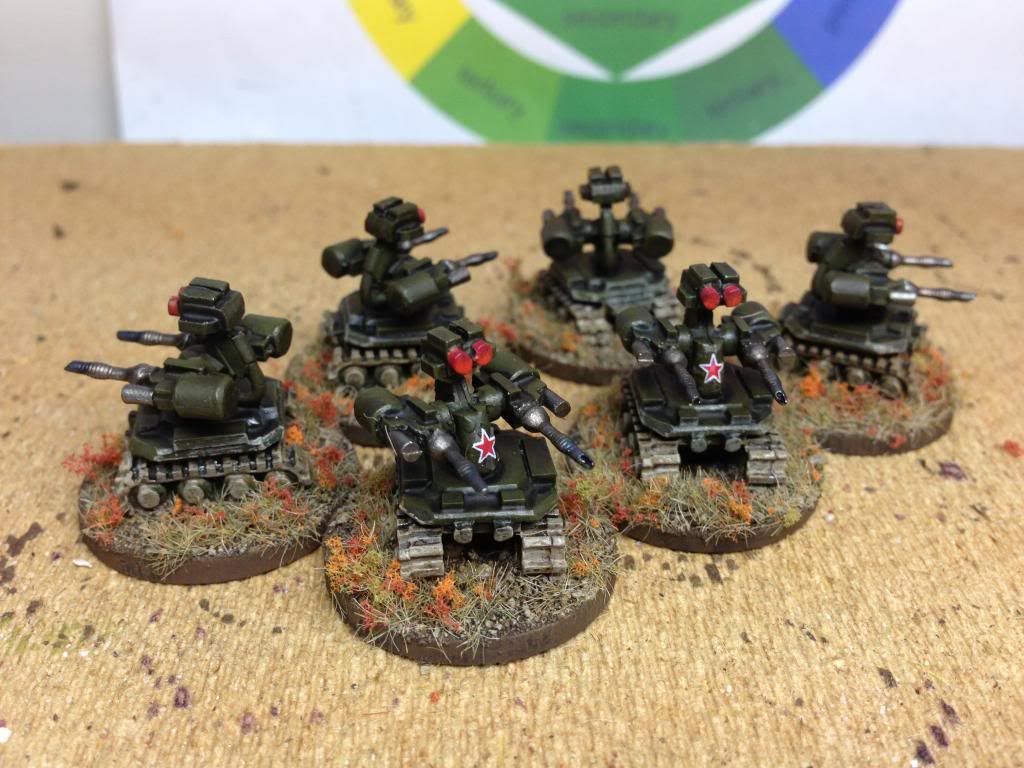 nice and easy to paint, I'll be either using these as weapon specialists for the normal grunts units or a 3 droid special weapon unit. Not too sure on that one yet.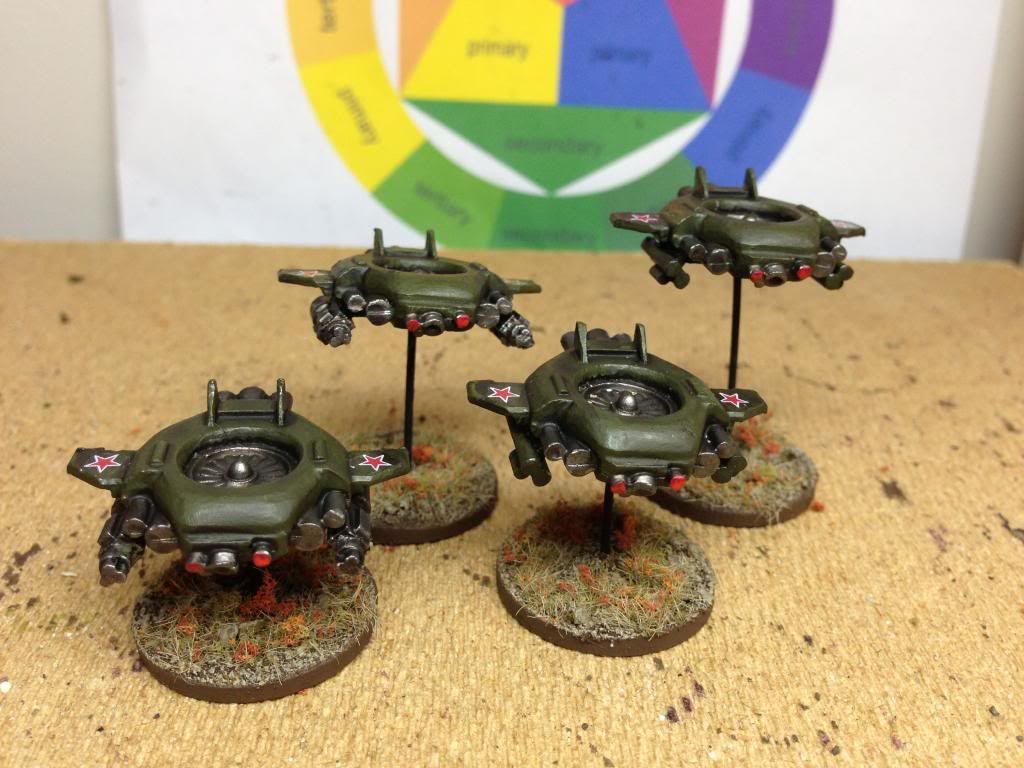 Some hover gun drones 2 with cannons 2 with missiles, I replaced the usual plastic flight stand with a bit of wire on a 20mm MDF base and looks spot on!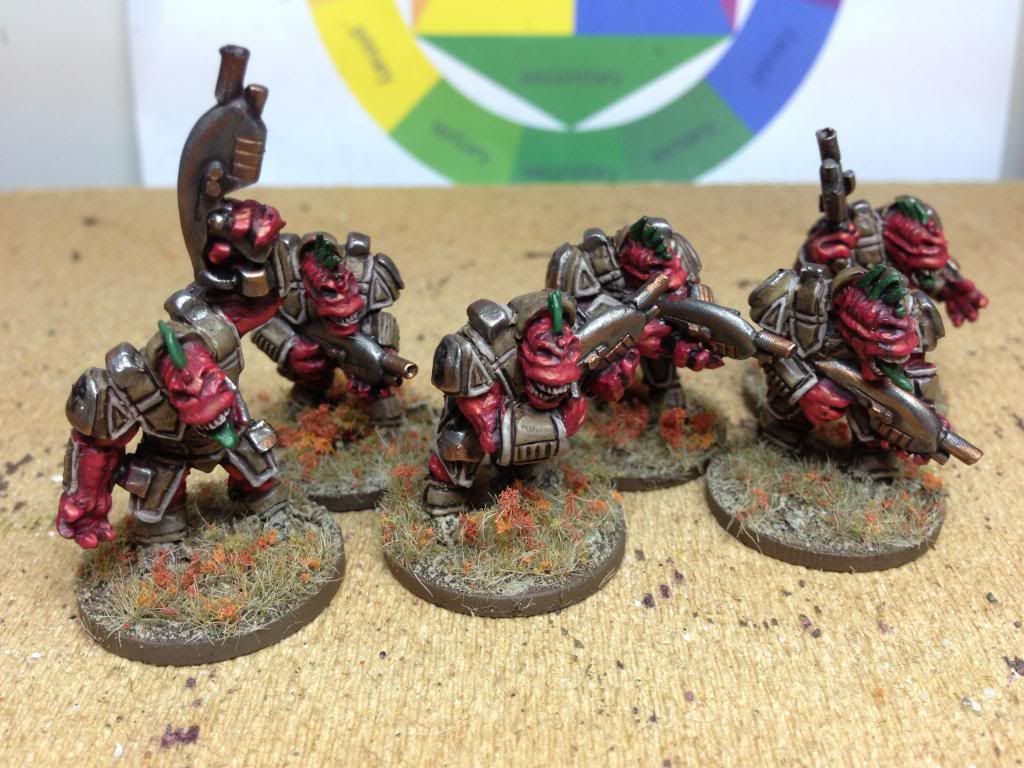 And finally the hired muscle, I wanted some thing a little different in my army and ordered these guys, I'm happy with how they've come out the red off sets the sea of green nicely!