One of the "loons" from The Coalville Library club picked up a box of the new(ish) Perry 8th Army box sets, I poked him until he sent me this.....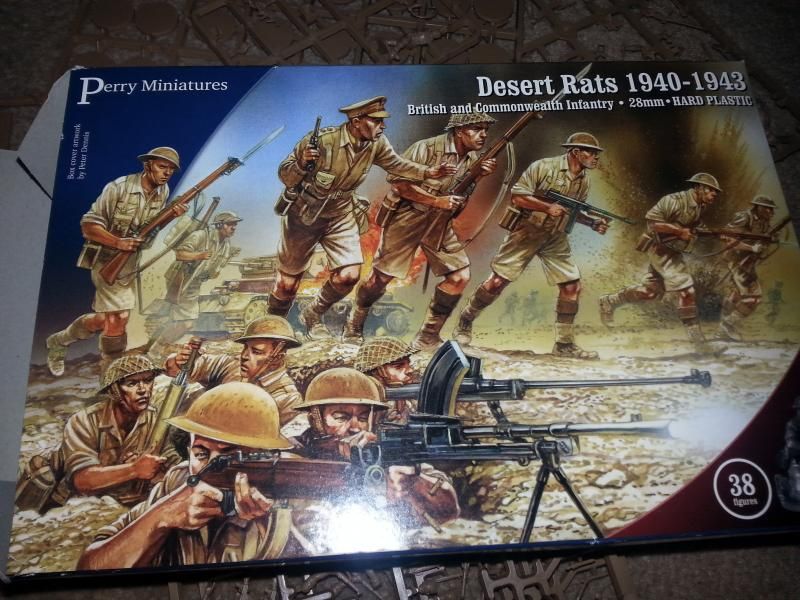 Contents of the box are 3 infantry sprues, each with 6 lrdg/sas heads, command spruce, base sprues, both 20mm round and 40mm square.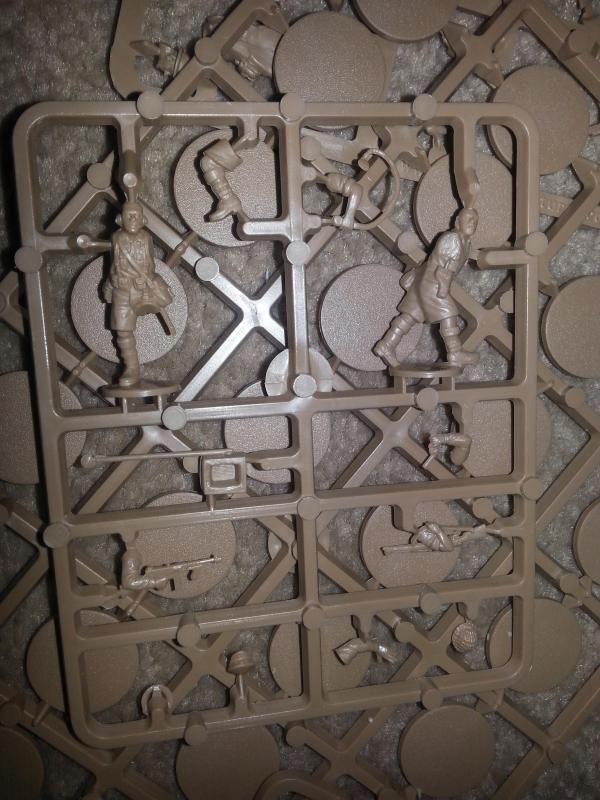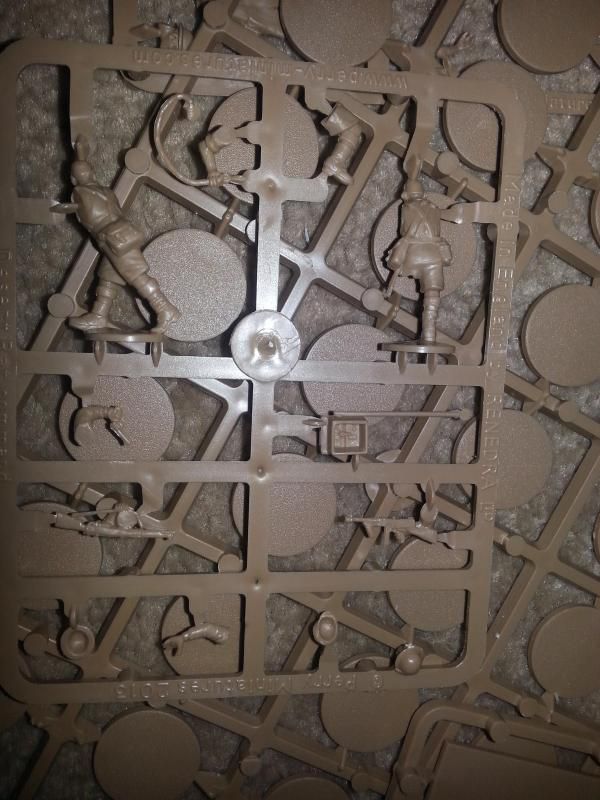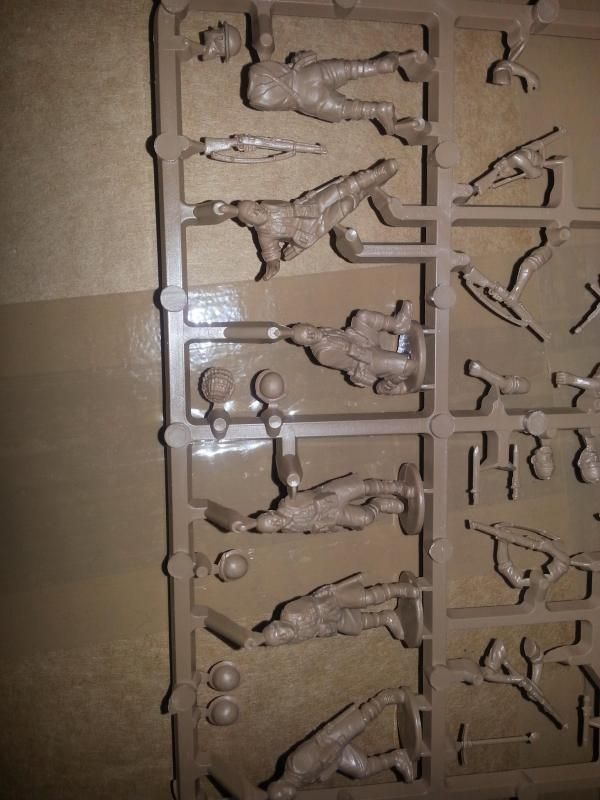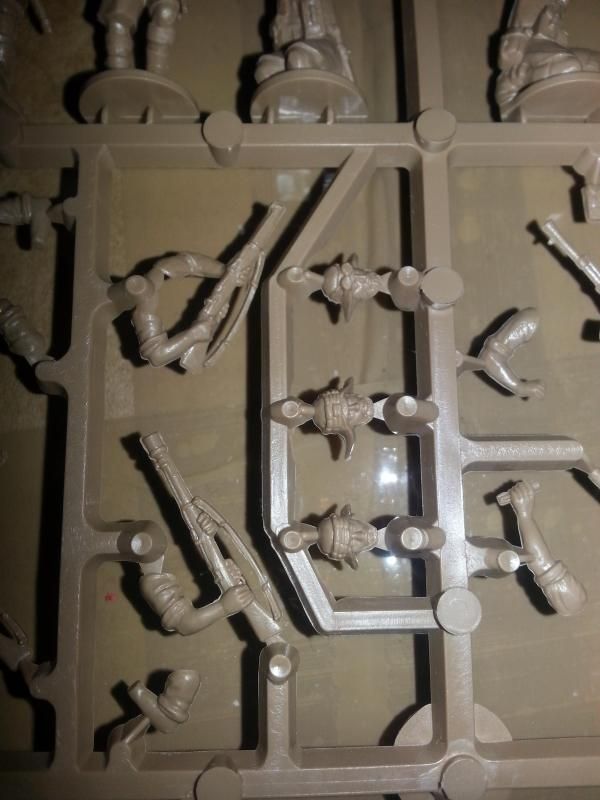 The instruction sheet, as well as 'the guide' also has a force organisation chart too, which is useful for people who don't know how a British platoon is organised.
The figures are exquisite, as you would expect from the Perry stable, if a little small. This shouldn't be a problem when used with warlords bolt action figs, but may stand out if used with others like artisan.
The only problem I can see, is that to make the lrdg/sas figures you have to do a head replacement. Not an issue for seasoned Modeller, but novices may be put off.
On the whole, fantastic figures, good weapon mix, well thought out overall, If you are thinking about doing ww2 Brits in the desert, you can't go wrong with these!
Also just want to give a shout out to drum & flag on eBay, 24 hr delivery free! Fantastic!
After the joy of opening the box, I decided to get one assembled, First thing I noticed is the quality of the plastic. Hard but not brittle. Easy to cut and work with. After removing the bits from the sprue, there was minimal cleaning to do to the figure, which is a nice change.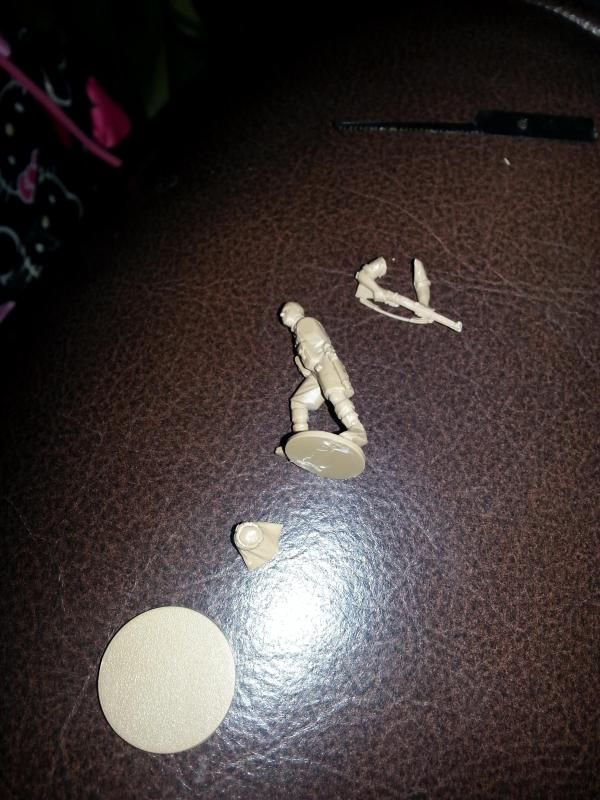 The original head came off easily, tho I think on the next one I will cut at less of an angle.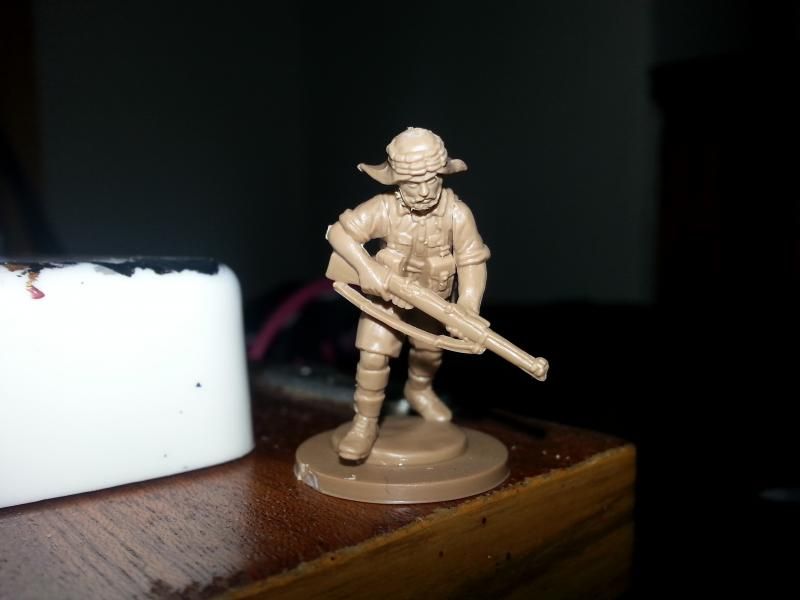 The parts fit together perfectly, no ambiguity about the exact positions, over all very simple to do with ease of conversion if you so wish!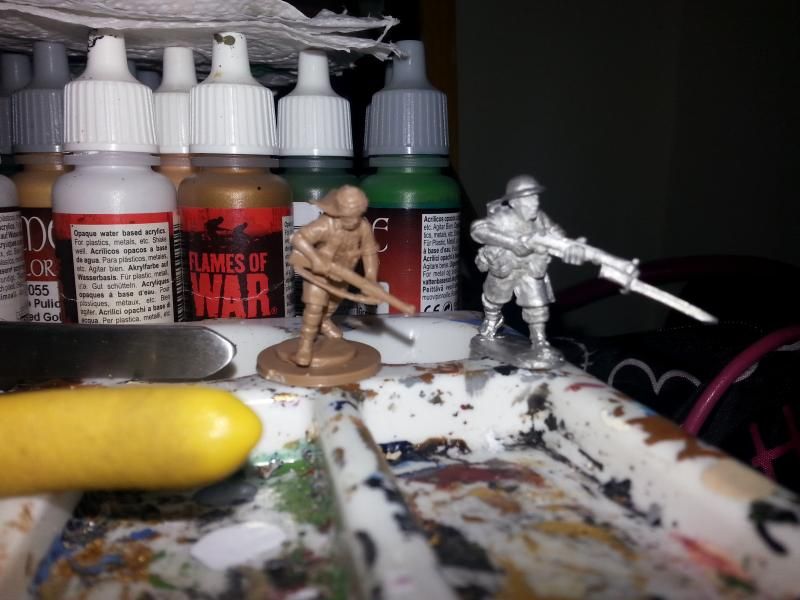 I can confirm that when they are assembled, the size difference between these and artisan figures is just in the bulkiness of the figures..shouldn't be too much of an issue for a gamer, but an ocd collector may have a freak out.
So there you have it, I'm liking what I see on the pic's and looking forward to seeing the DAK that has just been put up for pre-order, however I'm thinking Italians with the last of the books approaching its time to see if the under dog can actually have its day!
A big thank you to Kris for snapping some pics for me and providing the text, I was pleasantly surprised that he managed to string a sentence together with his hobbit/spacewolf like knuckles dragging over the keyboard ;)