With the Phat Cats Dreadball league starting this week and one of the requirements to have a painted team it was time to break out the ZZor bite the bullet and bang some paint on these bad boys!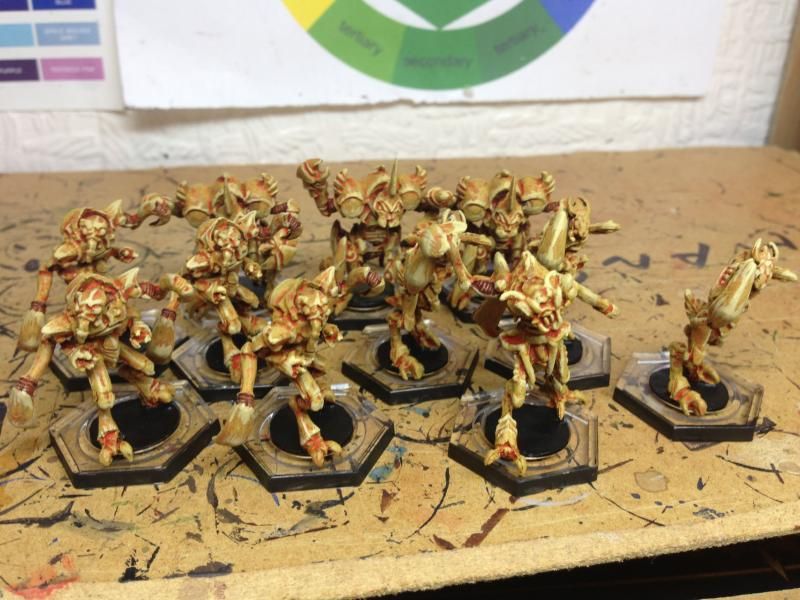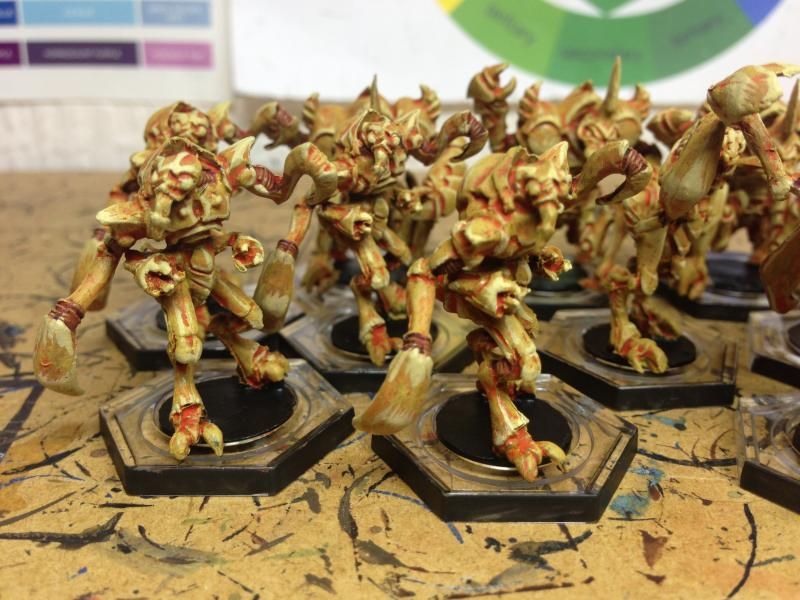 not a great deal was done with these a mustard base coat, red glaze, dry brush the mustard with white added and super harsh highlight the edges, a bit of purple ink in the fleshy bits and they are good to go!
I'm sitting on the fence with these not sure if I like them but when I started to paint them I wanted them to look completely different to what I've painted previously so I did achieve that goal!
if your looking to spit tea all over your keyboard you need to check out Dan's blog ...
pcdbl.blogspot.co.uk
the coach description for myself had me in laughing for a while.....
Team: Rico's Roaches Coach: Anton

Urgh! Pass me the kettle; these bastards are swarming! It's the Zz'or! These skittering freaks are part of season two of Dreadball and, to be honest, I'm not sure anyone has played against them at the club! They should be one to watch though with excellent Jacks and the hardest Guard in the game. Moreover Anton is the godfather of Dreadball at Phatcats and his casually brutal playing style is always entertaining to watch. Its going to take more than a can of ant powder to get rid of this lot!